Our team has a strong passion for all things design and takes pride in working with a broad range of clients to help them achieve their dream interior.
We have been offering exceptional services like interior design services and renovation contractors in Singapore for more than 15 years, and have a wealth of knowledge at our disposal to provide comprehensive solutions in a variety of contexts.
Affordable Home Renovation that looks anything but cheap
From design and decoration to carpentry and home renovation services, we are a dynamic full-service renovation contractor that can deliver the best possible result for your commercial or domestic project. Our passionate team of creative designers and interior designers will take care of you from start to finish throughout the entire renovation process including planning, management, and construction, to deliver seamless project management for our clients.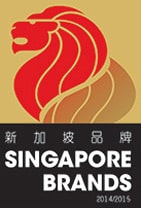 Contact us today for a Package Quote
on your Next Project
Our extensive experience has led to a hard-earned reputation for exceptional interiors and renovations at reasonable prices for both residential and commercial projects.
As we offer a comprehensive range of services, including interior design, construction, and maintenance projects, we can offer some of the best value for money available on the market as our rates are often much lower than quotes provided by individual renovation contractors. Our HDB renovation solutions will help turn your home into a functional and enjoyable living space. Whether you only require a small one-room renovation or need to revamp an entire HDB flat, we provide a customised interior design solution to meet your needs and renovation services by our experienced team of contractors.
We hold ourselves to the highest standards across the board and maintain these expectations of ourselves through thorough methods of quality control and our very own team of skilful carpenters. Because we have a fully in-house crew of renovation contractors, we can even create custom furniture to add an extra touch of style to the space.
Our client base has rapidly expanded over the years, with a variety of residential and commercial customers seeking cheap renovation from a renovation contractor in Singapore with an end result that exceeds more expensive firms. We have expertise in renovating commercial spaces to meet the needs of clients and stakeholders. Our commercial renovation services are also highly affordable and we customise the end result to your budget and needs.
Whatever your dream house or office may be, our team is on hand to help you make that vision a reality. An interior designer from the team will work with you to find out your goals and preferences while our team of the best renovation contractors in Singapore will plan, perform and coordinate renovation works and electrical works within your desired timeline. Our in-house carpentry team can fully customize furniture to fit in flawlessly with your interior design. As a result of our integrated teams, we offer highly affordable design and renovation packages for both residential and commercial projects.
To speak with a suitable renovation contractor available, contact our Singapore team and find out what we can help you achieve with our consultation services.